appam recipe south indian style /soft appam without yeast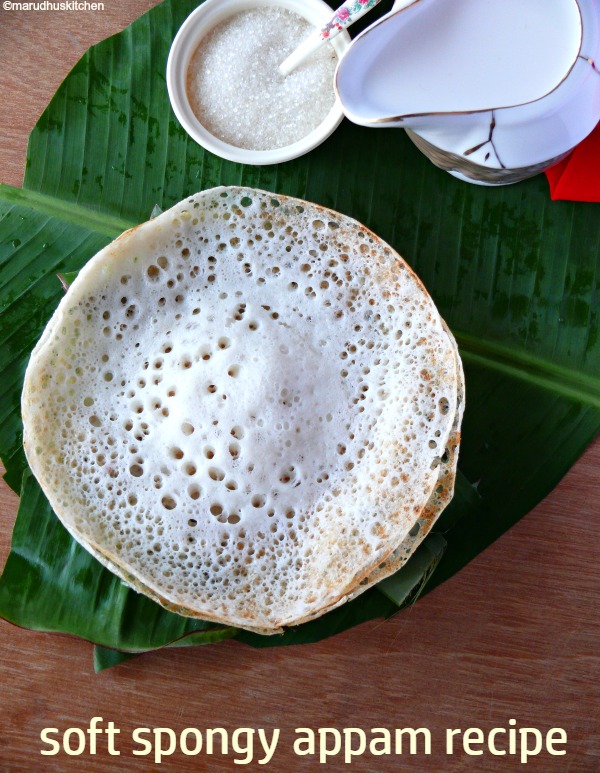 Appam is a most celebrated breakfast/dinner dish among South Indians!!love this(appam recipe south Indian style)to the core especially with coconut milk. Traditionally they use appachetti made out of cast iron but now it is replaced with nonstick appa kadai.Myself was using a indolium appakadai,now have shifted to non stick kadai but …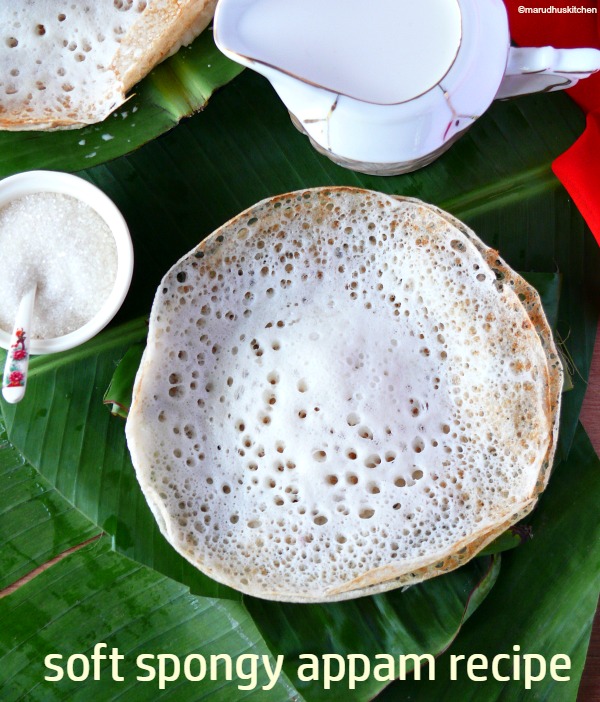 still the deep curved portion of the indolium appakadai was more ideal!!gives a perfect curved appams and the sides are thin and crisp!Now again thinking making appams from my older appakadai for next time.When you are making appams from such steel kadai for first time should smear the kadai with half cut onions,by this you can very well ensure that the appams will not stick.For serving I sprinkle sugar on hot appams and pour the coconut milk (with cardamom powder) over it!I find it more enjoyable than mixing sugar directly to coconut milk itself.
appam recipe south indian style /soft appam without yeast
INGREDIENTS:
For batter:
Raw rice – 2 cups
Urad/black gram dhal – 4-5 tbsp
Methi/fenugreek seeds – 1/4 tsp
Salt as needed and 2nd extract of coconut milk
For coconut milk:
Medium sized coconut – 11/2 no and extract 1st and 2nd milk.
First milk to be used as side dish.
Cardamom powder – 3/4 tbsp
METHOD:

1.Soak all the ingredients for batter for 6-8 hours(except salt).
2.Then grind it to a smooth batter using grinder.
3.Then add salt at the end and mix well.
4.Let it ferment overnight.
5.In the morning make coconut milk.
To make coconut milk :
6.Grind the coconut with water and squeeze with filter and this makes 1st milk.
7.Then add the same husk of coconut scrapping to mixer and add water,grind then squeeze to get 2nd extract.


8.This second extract should be added to the batter and make a thin batter(adjust by adding water).
9.Then add baking soda and mix well.
10.Let it rest for some time.
11.Then heat a non-stick appam kadai and pour batter and swirl around to make appams and close the lid to cook.
12.The appam kadai should be hot when poured and should be closed and cooked in medium flame.
13.Let it cook till the sides become golden and the center should also be cooked.
Then sprinkle sugar on top of appam and then add 1st milk on it when serving.